full-time, permanent • Gothenburg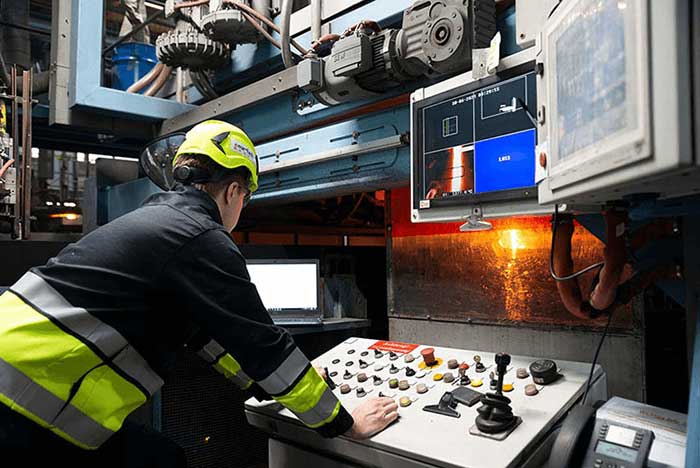 We are a worldwide leading foundry automation supplier specialized in developing and supplying automatic pouring and dosing system for Iron and Steel foundries around the Globe. With our self-developed system based on laser and vision technology our customers can control the flow of molten metal. Our product portfolio has highly sophisticated technical solutions to achieve advantages for our customers.
Our head office is based in Sävedalen, outside Gothenburg at the Swedish Westcoast with satellite offices in Germany. As a continuously growing company we are always interested to get in contact with talents that can enhance our team. Join us!
Do you want to work with Industry 4.0?
We are looking for an engineer with great interest in technology and automation for our office in Sävedalen, Sweden. You and our R&D team continuously develop the pourTECH™ system with new products towards new markets and platforms. If you work independently, but at the same time, you are willed to help each other out where the needs are for the moment, you are the right person for us. Your job will also be to do customer applications/adjustments in existing PLC software as well as integration solutions towards other machinery suppliers within the foundry segment.
A major part of the Research & Development work occurs in cooperation with our customers in their factories mainly in Europe. As you will have a lot of customer contact, it is important you are adaptive, service minded and bring an easiness for creating customer relations.
To be successful in this role, you will need:
Bachelor or master's degree or similar with focus towards Automation, Mechatronics or Electrical engineering.
At least 3 years of experience from programming (PLC) with commissioning at customers site.
Ability to take instruction then work effectively with little to no supervision and complete tasks in a timely manner.
Able to work in a manufacturing plant environment, with exposure to material handling equipment, dust, noise and use of personal protective equipment.
Experience in Automation controls (Codesys), Vision systems, Industrial PC's, PLC's, HMI's, Distributed Control systems, Device networking, Machine communication protocols, optional in: RS-xxx, Databases and JavaScript
Fluent in English, knowledge in German or Swedisch is qualifying.

Driving licensee – Class B
The system you will be working with includes laser, vision, servos, hydraulics, pneumatics, gas burners as well as databases and AI software. For this position it helps you if you as person is calm, accurate and patient.
In the selection of the right candidate we emphasize on personal suitability.
A dynamic and diverse team with many years of experience
Flexible working, whether in the office or from home
Regular company updates
Fast and dynamic processes regarding decisions
Further education possible
Focus the team spirit: Friday cake (Fika) and regular team events
Your well-being is important: free coffee, fresh fruits and dogs are allowed